Mark Hoppus Just Schooled Us On This Blink-182 Lyric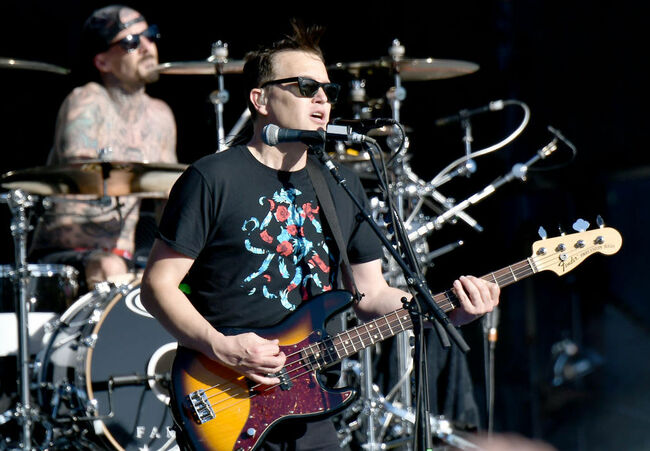 Blink-182's iconic single "What's My Age Again" came out nearly 20 years ago, but have you been singing it wrong this whole time?
On Sunday (February 17) the band's singer/bassist Mark Hoppus worked fans into a frenzy when he tweeted "Due to personal reasons I will be wearing cologne to get the feeling right." The message is a nod to the song, which had followers responding with comments like "But it's not even Friday night." The tweet also blew the minds of some fans who apparently had been getting the song's opening line wrong this whole time.
"STOP WHY DID I THINK IT WAS 'I WALK ALONG'" one flabbergasted fan wrote.
"When I first heard what's my age again, way back, I genuinely thought mark sang 'I walk alone, to get the feeling right.'" admitted another.
Mark tweeted another message to anyone who didn't know the lyric until now: "Science fact: if you thought the lyrics were 'I WALK ALONE to get the feeling right,' you are a Fake Fan."
Harsh!
For the record, this is the song's correct opening line: "I took her out, it was a Friday night/ I wore cologne to get the feeling right."
Are you a Fake Fan? Don't worry, we won't judge.
Check out Mark's tweets below.
Blink-182 is currently working on its eighth studio album, and Mark recently divulged that the band is hoping to get more experimental this time around. Though we don't know any other details about the upcoming album, it's slated to come out sometime this year.
Photo: Getty Images